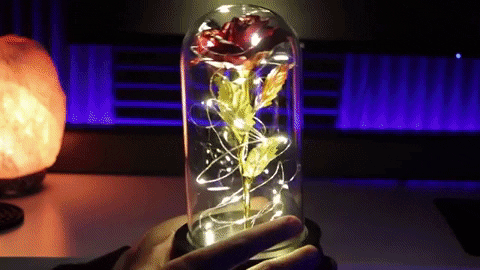 The never fade Galaxy Rose glass dome inspired by beauty and the beast represents Faith in Love Forever. It is a special way of telling her or him "Love you more as time goes by" ✨
• Handmade with Love ✨
• Filled with 20 LED fairy lights ✨
• Encased by a glass dome ✨
• Creates a warm, ambient light ✨
• Features a charming carved wooden base ✨
• Makes birthdays and anniversaries special ✨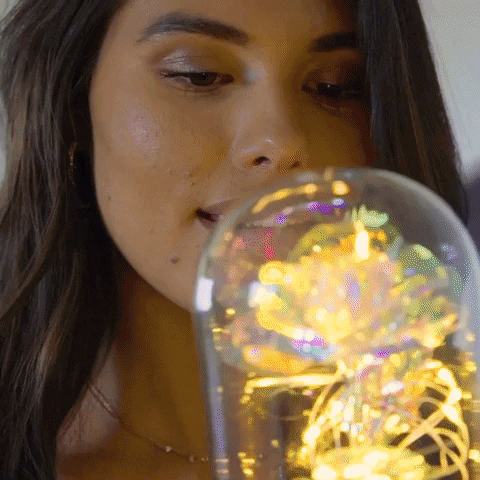 Encased in a glass dome, the magical glow of this iridescent rose won't cease to mesmerize the one you gift it to. What makes it even more special are the gorgeous fairy lights that surround it, filling the air with a soft glow when lit.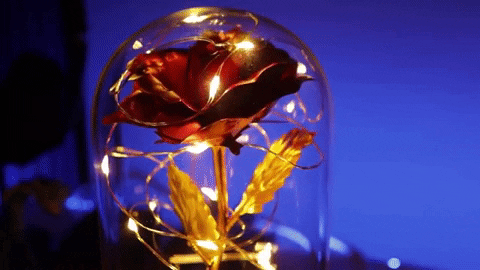 Whether you are next to your partner right now or quarantined far away from each other, keep the spark of love alive. Send them all of your affection with the ultimate symbol of love, the Galaxy Rose.
Make all of your partner's fairytale dreams come true with a gift so magical, they'll never forget it!
🔥🔥 Aspire To Inspire Before We Expire 🔥🔥